Thanks to I Am A Reader, Not A Writer and Jinky Is Reading I'm taking part in the Leap into Books Giveaway hop this week.  Of course I've managed to give it the wrong title in the heading, but that's what I meant!
I love frogs.  It's a thing that runs in the family.  I like reading about frogs, watching frogs, painting frogs… I haven't written about frogs yet, but give me time!  My mother collected frog figurines.  I'm not sure whether she collected them because we gave them to her or whether she genuinely wanted them.  One of the wondrous things about mothers is the way they always let you know that your gift was wanted and loved, even if they really don't like them.  Excluding pictures painted by you up to the age of about 10. They genuinely like them.  I have my mother's collection of frogs now.  I like them… genuinely.
Have you read any frog or toad books?  I've read these…
The Tale of Jeremy Fisher (Beatrix Potter)
Wind in the Willows (Kenneth Graham)
The Orphan and the Thief (M L LeGette – although I'm still deciding whether the thief is a toad or just named Toad)
What's your favourite book with a frog or toad in it?
My Giveaway
I'm giving away one set of the first three Princelings of the East ebooks internationally PLUS $10 PayPal cash.  If the winner is in the UK they have the option of the Trilogy in paperback instead of ebooks.
Suitable for anyone aged 12 or more, The Princelings of the East is a trilogy relating the adventures of unlikely heroes Fred and George. Two innocents abroad, they solve problems caused by unintended consequences, commercial greed, and blind prejudice—and still find time to engage in troubled love affairs and nearly blow themselves up with their own inventions.
Just enter the rafflecopter below and watch your email inbox in case you win the prize – you will need to claim it within 48 hours.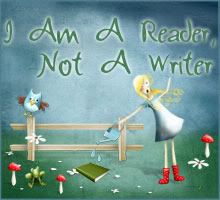 Leap into a Book Blog Hop