A Mistake Incomplete is tagged #noir-inspired and #suspense, so it sounded just up my street! Not that I'm reviewing it today. No, today Lorenzo Petruzziello is visiting in person. Thank Dorothy Thompson of Pump Up Your Book Virtual Blog Tours for putting us together!
A Mistake Incomplete
by Lorenzo Petruzziello
An incompetent thief,
a hopeless bartender,
a dead stranger,
and a lonely tourist.
A NOIR-INSPIRED CAPER SET IN MODERN-DAY MILAN.
An incompetent thief makes another attempt at burglary. A hopeless bartender struggles to manage her last patron. The pair reluctantly work together to figure out why a man they presumed dead may have returned, while a lonely tourist inadvertently gets in the way. [goodreads]
Meet the Author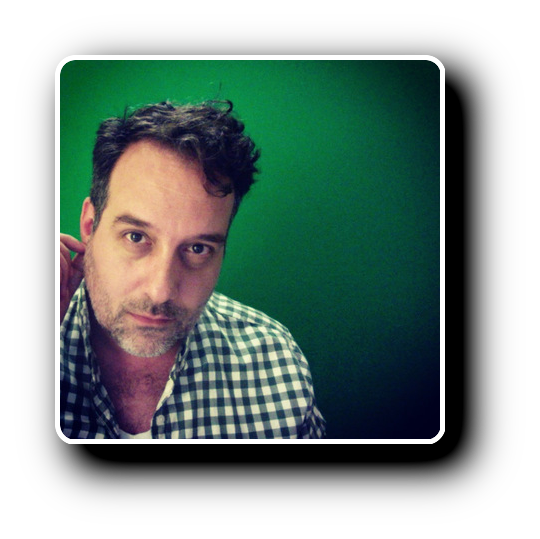 Lorenzo Petruzziello is the author of A MISTAKE INCOMPLETE – a noir-inspired caper set in Milan, Italy. His first novel THE LOVE FOOL is a non-romantic romantic comedy set in Rome. Both books are available worldwide through your favorite booksellers.
Lorenzo holds a Global MBA in International Marketing from Suffolk University in Boston, Massachusetts. He is bilingual, raised speaking both English and Italian. Born and raised in U.S.A., he spent his summers in Italy. He lives in Massachusetts working on his writing as a side gig to his corporate day job. He has contributed to publications on food, travel, and cocktails, including Intermezzo and  SIPthemagazine.
Visit his website at www.magnusmade.com.
Connect with him on Twitter, Facebook and Instagram.
Book Tour and Interview! If you like #suspense #noir-inspired books, come and meet Lorenzo Petruzziello, author of A MISTAKE INCOMPLETE at my blog today! @lorenzomagnus #AMistakeIncomplete #puyb #blogtour
Click To Tweet
And Now – Lorenzo in his own words!
Hi Lorenzo, thanks for visiting today.  Why did you pick to write a noir-inspired book?
I enjoy watching classic movies – especially noir films and Hitchcock. I strive to someday deliver a story full of suspense like Hitchcock, Chandler, or Hammet. A Mistake Incomplete is my first attempt
I like those films, too. Good luck with your aspirations! What types of books do you like to read?
I read mostly fiction. The focus varies from mystery and suspense to fantasy and science fiction. But I always make an effort to pick up a classic now and then.
When you are not writing, what do you like to do?
When I'm not writing, I like to cook, eat, mix cocktails and entertain. I like meeting people, so you'll always find me at an event or by the bar chatting.
I bet you pick up some good ideas for noir stories there! Tell us about A Mistake Incomplete, and how it came to be.
After challenging myself to write my first book The Love Fool – which was inspired by romantic comedies – I wanted to challenge myself to write another. But this time, I wanted to write a story in a genre that interests me as a reader – noir. I started with a dead body, and went from there.
Tell us more about The Love Fool.
It is a non-romantic romantic comedy. I wrote while I was living in Rome working as a food blogger. In my exploration of the enchanted city, I was inspired to write a story in homage to Rome, its foods, and culture. I challenged myself to write a book, and after many, many, many, many edits, I finally had a draft I liked. And continued to add and edit from there.
So maybe the romance of the romantic comedy is with Rome itself…. What's next for your writing? Are you working on a new story?
I am working on a third book. And like The Love Fool and A Mistake Incomplete, I will also set this new story in Italy. I'm also working on new content for my blog and newsletters, including more recipes. And working other smaller writing projects, but nothing ready to share yet.
Good luck with those. What advice do you have for other authors?
Your first draft is going to be awful. That is why it's only a first draft. Don't be discouraged. Keep at it and you will find your story and your writing improve as you continue.
That's a brilliant message. So, where can readers find you and your books?
My books are available through any bookseller nationwide (and around the globe). Just search using the ISBN 978-1735065427. More details and shop links can be found on my website at: www.magnusmade.com
Anything else you want readers to know?
Follow me on social media
Instagram: @lorenzomagnus
Twitter: @lorenzomagnus
Facebook@LorenzoAuthor
Thank you very much, Lorenzo. I hope your books do really well. I'm looking forward to reading A Mistake Incomplete!
Book Tour and Interview | A Mistake Incomplete @lorenzomagnus